White Chocolate Fruit and Nut Truffles
Diana 2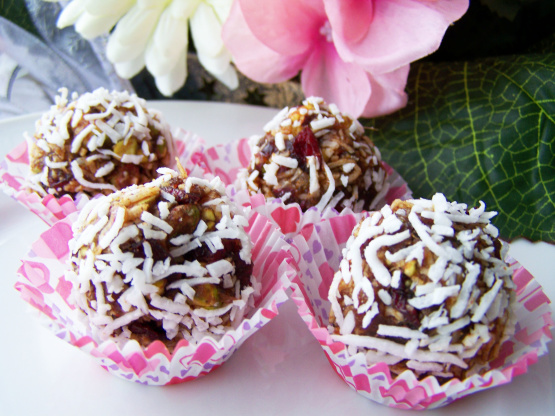 What a way to say thank you or to give as a special holiday gift than with truffles. These are naturally sweetened with juice, honey, dried fruits and shredded coconut then dipped in tempered white chocolate. A true delight to share with those you care about.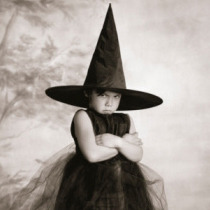 Wonderful treat. Very easy and fast to put together, and quite pretty. I did change it up slightly, by rolling it in coconut instead of dipping in chocolate. I only have unsweetened dried cranberries, so it's quite mild where sweetness is concerned.:) If I could make just one suggestions.... because of varying sizes of oranges, it would be helpful if there was an actually measurement for the juice. Fabulous creation Paula. Made for Winter 2011 Hidden Gems
In a small saucepan bring the dates, cranberries, orange juice, zest, ground spices and honey to a boil. Remove from heat, cover and let stand for 5 to 10 minutes.
Finely chop the walnuts and combine with coconut. With damp hands combine the fruit puree with the processed nuts. Form mixture into 3/4 inch balls and place on parchment lined cookie sheet. Allow to cool completely.
When the fruit balls are cooled, place 2/3 of the white baking chips into a microwave safe bowl. Microwave on high for 1 minute, stir and microwave at 30 second increments until melted when stirred. Stir in remaining chips and stir until melted and shiny.
Dip the fruit and nut balls into the white baking chips and return to parchment lined cookie sheets. Allow to set. Should the melted chips cool during dipping, return to microwave for 20 to 30 seconds.
When completely set, store covered for 3 to 4 days.
Please note that standing time is not reflected in either the prep time or cooking time.