White Chocolate Cranberry Muffins
awalde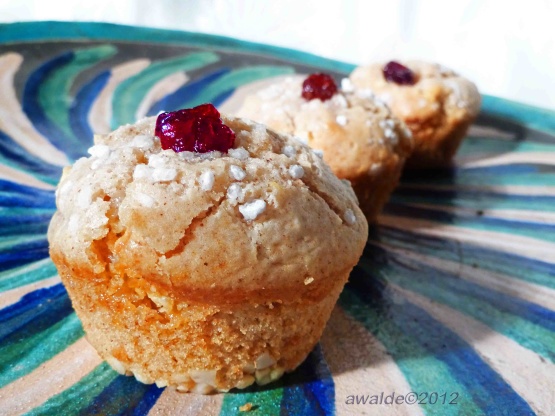 I came up with this recipe one day when searching a nice way to use up some leftover cranberries. I think the white chocolate goes great with the fruit and also gives the muffins a very special texture.

Delicious, used defrosted, frozen cranberries, and the chocolate really off-set the tartness of the berries
Preheat the oven to 180 °C and line a muffin pan.
In a bowl mix flour, baking powder, white chocolate and the spices.
In a second bowl beat the egg. Add sugar, oil and milk and blend in well.
Give the flour mixture to the egg mixture; add the cranberries and blend in only until a smooth dough has formed (do not overmix because otherwise the muffins will turn out gooey).
Pour into the muffin tin and bake for 20-25 minutes.