White Chocolate Craisin Scones
Kim S.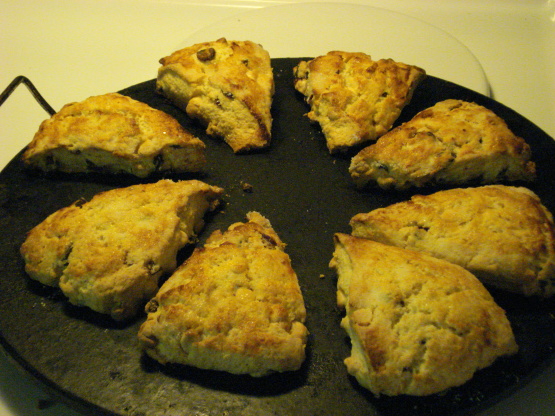 These scones are really moist and not hard like most scone recipes I've found.

Great recipe. Moist and delicious. I used the spoon method instead of kneading. Will be making these again. Thank you for sharing!
Mix dry ingredients. Cut in butter then add the wet ingredients, chocolate chips and craisins. Mix just until blended.
Flour counter. Knead & pat into 1/2 inch thick circle. Cut like a pizza.
Place on lightly butter cookie sheet leaving space between. Sprinkle with granulated sugar. Bake 15-20 minutes at 375 degrees or until golden brown. Makes about 8 scones.