White Chocolate Coconut Banana Snack Cake
Irmgard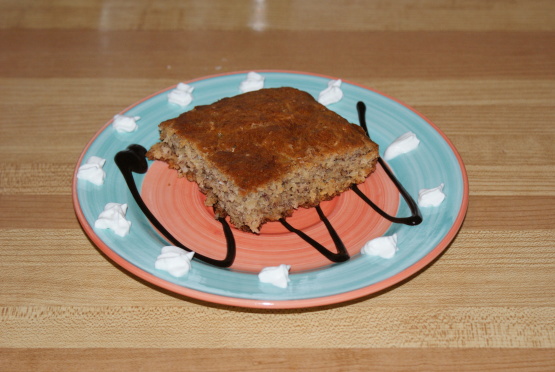 Easy to make. Rich, sweet cake. No need to frost. Great for lunchboxes or picnics.
This is excellent. My husband doesn't like coconut so I didn't add any but I will make it with coconut next time and another without just for him. No need to frost - but it would be good with white frosting or without.
Mix butter, eggs, vanilla and sugars together in a large bowl until smooth.
Add bananas and combine.
Add powder, soda, salt and flour. Combine well.
Fold in chocolate and coconut.
Pour into a greased or sprayed 9"x13" pan.
Bake at 350F for 30-40 minutes.