White Chocolate Chip Oatmeal Cookies
Ang11002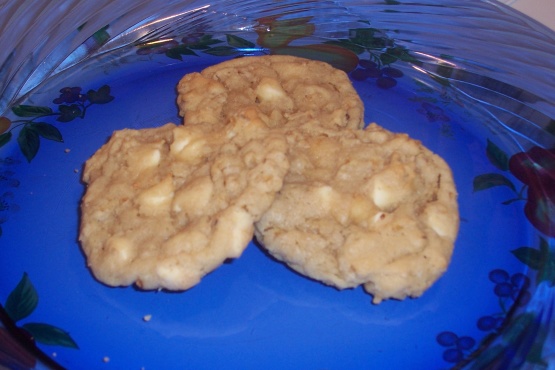 Adapted from Southern Living. Mother-tested, kid-approved.
Followed the recipe exactly, and added the pecans. Came out perfectly!!
In a mixing bowl beat the butter until creamy, using an electric mixer on medium speed.
Gradually add in the sugars, beat well to combine.
Add in the eggs, 1 at a time; beat just until the yellow disappears after each addition.
Add in the vanilla; stir to combine.
In another mixing bowl, mix together the flour and next 3 ingredients.
Gradually add to the butter mixture; beat until blended.
Stir in the oats, chocolate morsels, and pecans.
Drop by tablespoonfuls onto a greased baking sheet.
Bake in a 350° oven for 12 minutes.
Cool on baking sheet for 3 minutes.
Transfer cookies to a wire rack to finish cooling.