White Chocolate Chip Hazelnut Cookies
Marz7215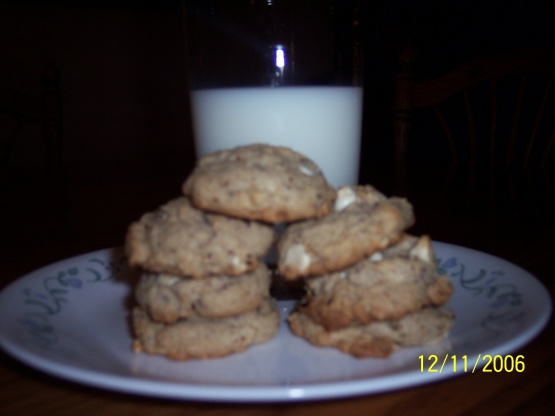 Got this recipe from the Taste of Home, and I tried it out this weekend and was pretty satisfied with the results. Produces a nice chewy cookie.
Coarsely chop 1/2 cup hazelnuts; set aside. Melt 2 tablespoons of butter. In a food processor , combine melted butter and remaining hazelnuts. Cover and process until the mixture forms a crumbly paste; set aside.
In a mixing bowl, cream the remaining butter. Beat the sugars, add the egg and vanilla; beat until light and fluffy.
Beat in ground hazelnut mixture until blended. Add flour, baking soda and salt until combined. Stir in chips and chopped reserved nuts.
Drop by rounded tablespoon 2-inches apart onto parchment paper. Bake 350° for 10-12 minutes. Transfer to wire racks to cool.