3 Reviews
Most Helpful
Newest
Highest Rating
These were SOOOOO worth the time to make ~ wonderful flavor and I could not keep them on the sweets tray ~ they kept disappearing. I love lemon and white chocolate ~ two of my favorite flavors ~ so these were just perfect for my tastes. A definite keeper recipe and a wonderful addition to the sweets tray this year. Thanks for posting such a great recipe Shuzbud ~ made for HOLIDAY PRMR, December 2009!
Very decadent indeed. We used can lemon pie filling for the curd. This treat has a soft lemony filling surrounded by sinful white chocolate. We loved it, thanks for sharing the recipe.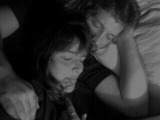 OMG! These are decadent! I made Easy Lemon Curd to use for these truffles. I had to ration my white chocolate supply so I could make your White Chocolate and Maple Rice Krispie Squares as well, so I stretched it by adding some yellow candy melts I had on hand. I used a double boiler for the lemon curd & the dipping chocolate but the microwave for making the centers. I'm very pleased with the fresh lemon flavor in the centers. Thanks so much for sharing this recipe, Shuzbud! :)Made & enjoyed for the Spring 2009 Pick A Chef orphanage.
White Chocolate and Lemon Truffles