White Chip Chocolate Cookies

My family liked these better made with white chips. The recipe came from an old magazine.
Directions
Heat oven to 350°.
In large mixer bowl, beat butter and sugar until creamy; add eggs and extract; beat until light and fluffy.
Stir together flour, cocoa, soda and salt.
Gradually add to butter mixture, beating until well blended. Stir in chips.
Drop by teaspoonsfuls on ungreased cookie sheet.
Bake at 350° for 8-9 minutes. Do not over bake. Cookies will be soft, flatten upon cooling.
Cool on wire rack.
Most Helpful
I will make these again. When I tasted them strait from the oven, I thought they were too rich, but after they were in the fridge overnight and I tried them the next day, they were fantastic. I had company over and they loved them. Thanks for a great recipe.
Technically, these turned out fine, but I wasn't wild about the taste. The chocolate just didn't come through strong enough for me. I'm not assigning any stars as I don't know if it's a personal taste issue or not. Others may enjoy this combination. It wasn't for me.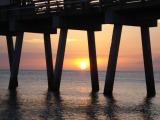 WOW. I love these so much I think I will hide the recipe so I don't make myself fatter! I was worried at first because the dough was a bit sticky--but don't worry, they'll turn out great! They bake nice and fluffy and then flatten out into a nice, perfectly cooked chewiness. I never thought I would be able to make the kind of cookies sold at delis and the like, but here they are! If you want to make the best chocolate cookie ever, this is it!