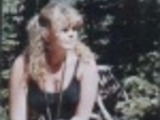 Another great crock pot recipe for a cold winter's evening after a long day at work. Add more red pepper sauce for an extra kick.
Directions
Remove fat from chicken.
Mix dried beans (if using canned beans, add them at the end of cook time) onion, garlic, broth, cumin, oregano, green chilies, salt and pepper sauce in a 4 to 6 quart crock pot or slow cooker.
Add chicken.
Cover and cook on high if using dried beans or low if using canned beans for 4 to 5 hours or until juice of the chicken is no longer pink when thickest pieces are cut.
Remove chicken.
Using 2 forks, remove cooked chicken from bones and shred.
Return shredded chicken to the crock pot.
If using canned beans, add them, corn, lime juice and cilantro to the crock pot.
Cook on low for 15 to 20 minutes or until additions are hot.
Reviews
Most Helpful
This was really great! I made this on the stove top in my dutch oven and ended up having to add about an extra cup of broth as well as doubled the spices -- just be aware if you don't use the crock pot.
Awesome!!! Super easy and amazing! Thanks a ton for sharing this gem! The only thing I did in addition to the recipe was add about 5 shakes of Tobasco verde.

Loved it! Absolutely delicious and so easy!