White Castle Hamburger Turkey Dressing

I've never tried this recipe, but thought I'd pass it along for those who've heard about it. I myself would saute the celery and add a chopped onion to the mixture. I imagine you could also bake this in a covered dish for 30 minutes or so instead of stuffing the bird.
Directions
In a large mixing bowl, tear the White Castle Hamburgers into pieces and add diced celery and seasonings.
Toss and add chicken broth.
Toss well.
Stuff cavity of turkey just before roasting.
Makes about 9 cups (enough for a 10-12 pound turkey).
Note: If hamburgers are bought at a White Castle restaraunt, remove the pickles.
Most Helpful
i loved it, really a people pleaser!
I made this recipe last Thanksgiving after finding it on the White Castle web page. I added some cornbread, left out the thyme (don't care for it) and used poultry seasoning instead. The majority of my family loved it. I really liked it also but indegestion was bad just as if I had eaten White Castles.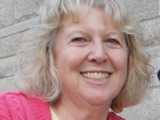 I made this for Thanksgiving a number of years ago to serve my husbands White Castle fanatic family. They didn't get it at first until I told them...and my nephew hugged me. Seems he had begging his Mom to make it! Seriously, it's not traditional stuffing, but if you're feeling creative and want to have fun, it's not bad!