Michel W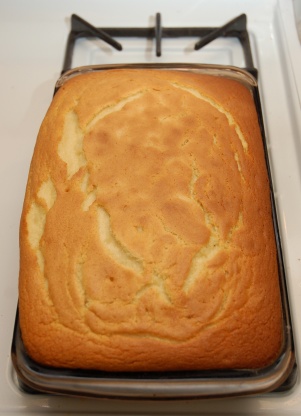 This is a very moist and fluffy cake recipe that I got from my sister-in-law. It has never failed me yet. I have used it for different occasions and holidays and its always a big hit.

Although I love the taste of this cake, it didn't rise much and it is a bit hard. It is moist, don't get me wrong, and delicious, but not fluffy. I followed the recipe exactly, but don't know why it came out so firm. update: I followed the advice of the previous reviewer who suggested to put part of the flour in first, and then part of the milk, and then more flour, and then more milk, and it worked out just fine. There is a chemical reason for doing it this way and I read the suggested article from the previous reviewer and it worked out wonderfully this time. Love the cake.
Preheat oven to 375F degrees.
Mix butter& sugar until fluffy.
Add eggs& vanilla.
Add flour, little by little.
Add baking powder& salt.
Add milk, little by little until consistency is right.
Pour in a 9x13 or cupcake pan, lightly greased/sprayed& floured.
Bake for 30-33 minutes or until toothpick inserted into middle comes out clean.