White Beans with Olive Oil
Ms B.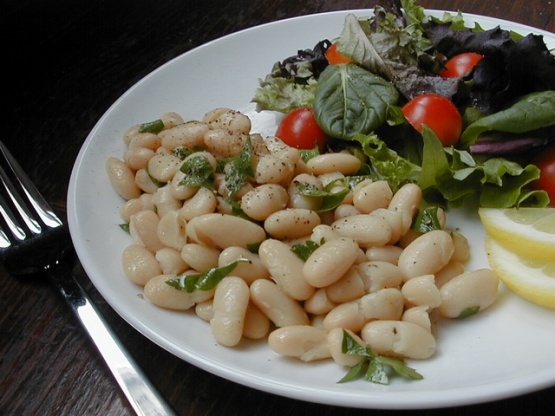 The canned beans make this an especially easy last-minute side dish. I also like it as a light lunch (with a salad and crusty bread).

One of our local "specialty" restaraunts mashes something like this recipe and serves as a bruschetta-Will have to try and let ya know!!!
In a medium saucepan over medium heat, combine all the ingredients except the parsley.
Gently heat until bubbling.
Season to taste with salt and freshly ground black pepper.
Stir in the parsley.