White Beans With Kale and Rice
Adopted from Martha Rose Shulman.I got this in a recipe exchange and it was advertised as a stew but when I made it the texture made it almost like a very easy, healthy and substantive risotto! This has a surprising creamy taste without much fat. A great, hearty yet flavorful fall meal. Swiss chard will work as a great substitute for the kale, just make sure to only use the leaves, not the stalks.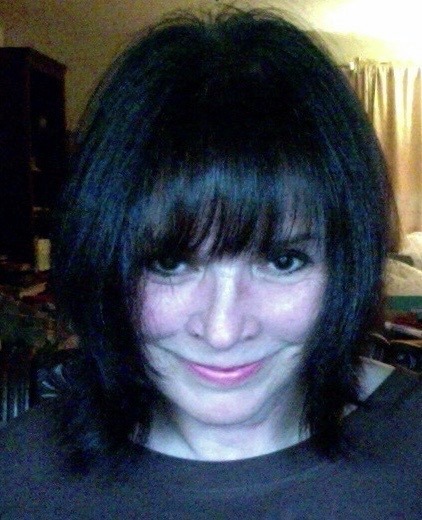 Well, this was certainly an unexpected surprise (in a good way). I wasn't sure what to expect, but I had exactly 3/4 lb. of kale fresh from the farm, and this seemed to fit the bill. I made this exactly as posted, and will certainly state that this is most definitely a risotto, and not a stew. The technique is the same (rather time-consuming) and the flavors are the same. It helped that I used arborio rice, of course. Once the liquid starts boiling away, you really must stir constantly and keep adding a lot of liquid. I used at least 6-1/2 cups of broth. When it was finished, I squeezed the lemon juice directly into the pot and stirred in about 4 tablespoonfuls of parmesan cheese before serving. I did use the lemon pepper and about 1 teaspoon of salt. The final product was properly seasoned and full of garlicky flavor. This is a very filling dish and really sticks to your ribs! Made by a Tasty Tester for ZWT 9.
Stack the kale leaves and cut in wide ribbons or chop coarsely. Set aside.
Heat the oil in a large, heavy soup pot or Dutch oven over medium heat, and add the onion. Cook, stirring often, until the onion softens, about five minutes. Add half the garlic, and stir together for 30 seconds to a minute until fragrant.
Add the beans, bay leaf, and 2 quarts water. Bring to a gentle boil, reduce the heat and lightly boil for one hour. Add the remaining garlic and salt to taste, and simmer for another 30 minutes to an hour until the beans are tender. At this point, most of the liquid may have boiled away, as the mixture becomes dry, add chicken broth, 1/2 cup at a time as it boils away. Continue to do so throughout the rest of the steps/process.
Add the rice and pepper, and simmer 15 minutes until the rice is tender. Stir in the kale leaves, and simmer another five to 10 minutes until the kale is tender but still bright. The mixture should be thick like risotto. Season to taste with salt and a lot of fresh black pepper. Squeeze on the fresh lemon juice , and serve topped with Parmesan cheese.