White Bean Soup With Swiss Chard
karen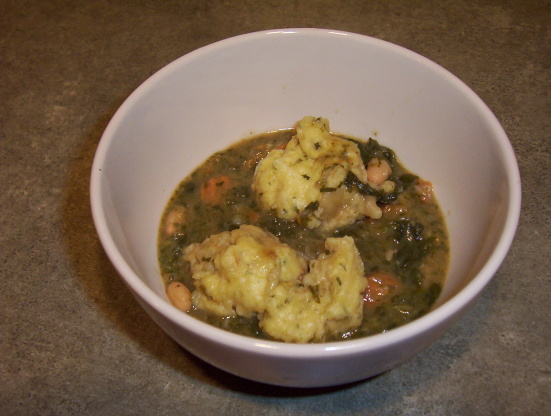 This is a nice, healthy, pleasantly spicy and warming stew like soup. This can also be done in a crock pot but will take all day. The cooking time does not reflect the overnight soaking of the beans. This recipe can also be made with spinach but I don't think it would be as good.
Place the beans in a large pot and cover with water. Let them soak overnight.
The next day, drain the beans, reserving 2 cups of liquid.
In a large pot, heat the oil. Add the onions and saute until tender, about 5 minutes. Add the carrots and saute for an additional 3 minutes. Add the chard and cook until wilted, about 3 minutes. Add the broth, reserved bean liquid, beans, garlic and bay leaf. Partially cover and simmer for 1-2 hours, until beans are tender.
Remove bay leaf. Puree half of the soup in a blender. Return to pot with remaining soup. Add salt, pepper and parsley.