A delicious, hearty soup, perfect for a chilly winter's day!
Directions
Put the beans in a large pot and add enough water to cover them by at least 2 inches. Add a large pinch of salt. Bring the water to a boil and boil hard for 2 minutes. Turn off the heat, cover the pot and let the beans soak for at least an hour, and up to 4 hours. Drain the beans and return them to the pot. Add the chicken stock or water, garlic, herbs and a couple pinches of salt. Bring the beans to a boil over high heat. Lower the heat, cover, and simmer for 30 minutes. Add the tomatoes and simmer gently, uncovered, until the beans are tender (30 to 60 minutes more), stirring occasionally. If the soup seems too thick at any point, just add a little water. Season to taste with salt and pepper. Remove the herb sprigs and stir in the olive oil and some grated parmesan just before serving.
Reviews
Most Helpful
This smells wonderful while it cooks. The whole family was commenting on it. And it tastes amazing. I was wowed when I tasted this. I was short of time so I used a 28 oz can of cannellini beans. I had 4 cups of homemade chicken stock so that was the amount I added. I added all the ingredients, except olive oil and Parmesan cheese and cooked it for 30 minutes. The rosemary leaves came off the sprigs, so next time I would put them in cheesecloth. This is definitely going in my best of 2014 book!
I love this soup!!! I admit to taking a shortcut, though. I bought canned beans (one can of pinto and one can of northern), so I skipped the whole soaking part. This soup will be in my regular soup-making rotation and I think I'm going to pop it into my best-of-the-best file for that reason. It's healthy, it's easy and it's full of flavor becasue of the fresh herbs. What more could a girl ask?! The only other change I made was to use vegetable broth instead of chicken. Made in memory of Pammyowl.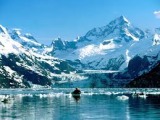 This is really easy, very tasty, light, brothy soup. Practically fat free. I subbed a fistful of baby spinach that needed using for the tomatoes. I used veggie stock so it would fit the vegetarian tag. Made for Sun & Spice event in the Vegetarian & NA/ME forums 2/13.