White Bean, Sage and Roasted Garlic Spread

Great dip for celery or to spread on croutons and garnish with a sage leaf. From the book "Vegetarian Cooking for Everyone".
1 1⁄2 cups navy beans, soaked and drained
10 sage leaves
3 tablespoons olive oil, divided
1 head garlic, outermost papery hush removed
salt & freshly ground black pepper, to taste
1 lemon, juice of
1 tablespoon thyme, chopped
Directions
Boil the beans in a large pot with water to cover by 2 inches for 10 minutes.
Lower the heat and add the 5 garlic cloves, sage leaves, bay leaves, and 2 teaspoons of olive oil.
Simmer, covered until the beans are tender, about 1 1/2 hours.
Remove bay leaves and drain, reserving the broth.
Preheat oven to 350°F
Rub the head of garlic with a little of the remaining olive oil and put it in a small baking dish and add 1/3 cup water.
Cover and bake until soft and lightly caramelized, about 45 minutes.
Cool, then squeeze out the softened garlic.
Puree the beans in a food processor with all the garlic, the remaining olive oil, 1 teaspoon salt and enough bean broth to give the beans a soft, spreadable consistency.
Season to taste with lemon juice and pepper and taste again for salt.
Stir in thyme leaves and serve warm.
Reviews
Most Helpful
I LOVED this yummy dip! I had already boiled all of my beans and frozen them, so I just boiled them in the garlic, sage (I used ground sage), bay leaves, and olive oil for about 8 minutes before blending everything. I wasn't sure if I was supposed to blend the garlic in the broth with the beans or just the baked garlic, so I just blended the baked garlic with it and some of the broth juice and it turned out just perfect! We enjoyed this garlicy bean dip spead on bread and ate it along with some pasta (Rigatoni With Tomato, Eggplant, & Red Peppers). Thanks! Made for 1-2-3 Zaar Tag.

Delicious! Nutritious! I used the sage growing on the windowsill, all the garlic, perhaps a little less oil and only a touch of lemon. Loved it! Great with crackers, with crudites. Thanks, Mary!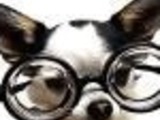 I'm not one to start from scratch when it comes to navy beans, but did just that this time! GREAT DIP, to be sure! My cloves of garlic were LARGE but still used all that was indicated! I don't think the results could have tasted better! Thanks for sharing! [Tagged, made & reviewed in Newest Zaar Tag, 08A]