Ms B.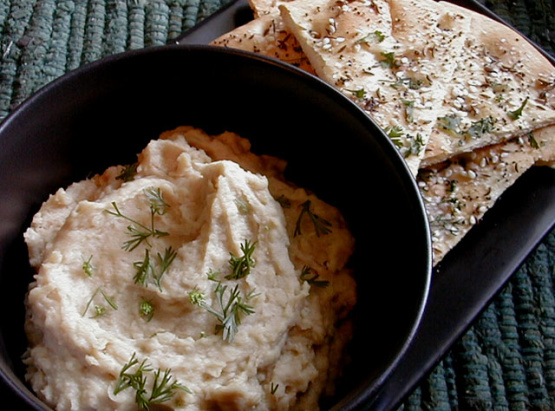 The other night I felt like hummus, but didn't have chick peas or tahini paste in the house. I came up with this delicious substitute.

This was good, and very easy to make. I added lemon juice and jalenpenos for a little kick.
Place all ingredients in the work bowl of a food processor fitted with blade and process until smooth.