White Bean and Tuna Salad
PaulaG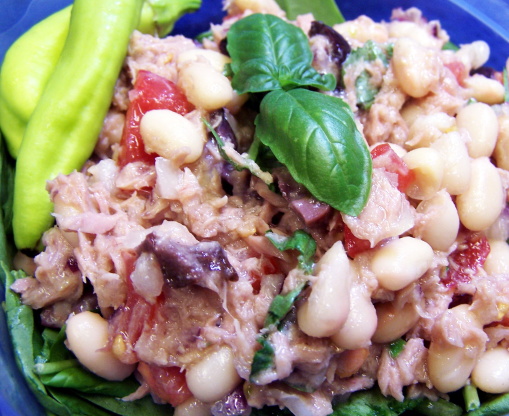 A fresh-tasting Mediterrnean salad. This is substantial enough for a meal accompanied by good bread and a glass of wine.

Hate to rain on the parade, but we did not enjoy this recipe at all. The ingredients sounded terrific but it just wan't the combo for us. Sorry!
Combine beans, tuna, tomato, onion and olives in large bowl; combine lemon juice and mustard; gradually whisk in oil; add to salad; mix in chopped basil; season to taste; line 4 plates with lettuce leaves; spoon salad over; enjoy!
Note: this salad makes an exceptional sandwich 'wrap'; use warmed Greek pita bread.