KellyMae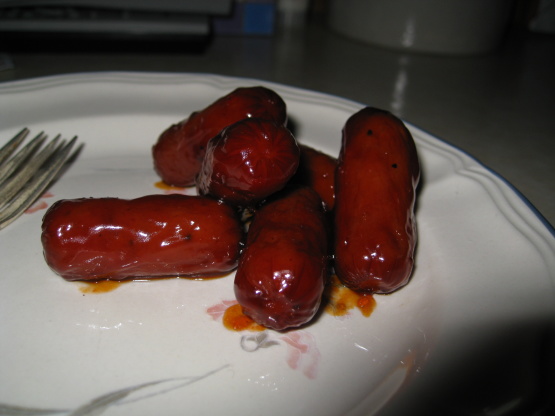 These are my favorite appetizer! They're very quick, easy and good. I got the recipe out of one of those school fundraiser cookbooks.
Mix chili sauce/ketchup, brown sugar, onion, lemon juice and whiskey in saucepan.
Bring to a boil.
Add weiners and simmer for 30 minutes.
These can also be put in a crock pot to simmer.