Whiskey Smoked Salmon Spread
Ambervim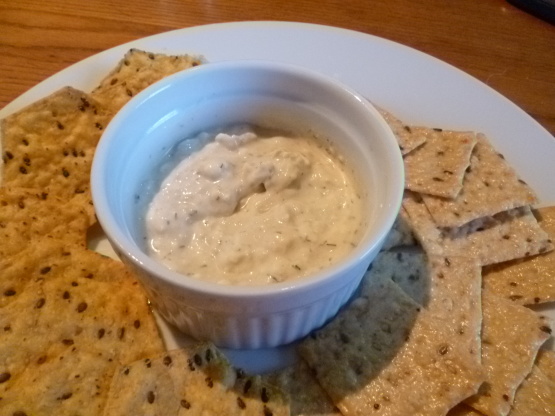 This is a delicious dip/spread that is great on a bagel. Or, if you are hosting a brunch, you can serve it on mini bagels garnished with some cucumber slices. Of course, if you don't like or drink whiskey, you can substitute milk in its place.
In a medium bowl, combine cream cheese, whiskey, lemon juice, horseradish, and dill.
Beat until creamy and smooth.
Stir in salmon and scallions.
Transfer to a small serving bowl and cover.
Chill in the refrigerator for a minimum of 1 hour or as much as 48 hours.
Before serving, let stand at room temperature for a least 15 minutes to soften and become easily spreadable.