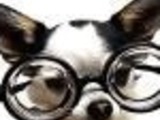 From the "king of Cocktails" Dale deGroff, this can be made with any relatively light whiskey. Simple syrup is simply equal amounts of water and sugar, heated till the sugar is totally dissolved. Muddling is mashing ingredients in the bottom of the glass, using the back of a spoon or something similar.
2 ounces canadian whiskey
1 small peach, peeled, pitted and quartered quarters
1⁄2 lemon, peel, pith and seeds removed, cut into chunks
1 ounce water
1⁄2 ounce simple syrup
1 sprig mint, and peach slice (to garnish)
Directions
Muddle all ingredients except whiskey in a bar glass.
Add whiskey and shake with ice.
Strain into an ice-filled rocks glass and garnish with a sprig of mint and a peach slice.
Most Helpful
I used canned peaches in heavy syrup since I didn't want to make simple syrup. I doubled this. I used fresh mint which wasn't strong enough I couldn't taste mint. I used lemon juice not fresh lemon and a little sugar to make up for the lack in sweet due to lack of syrup. I didn't add water, but I did use about 8 ice cubes. I dumped all of this into my blender and loved it. It had little pieces of peach in it which I thought were pretty darn yummy. I bet this would be really good warm, also. Next time I'll use stronger mint though.***************The blender made this take about 5 minutes start to finish.
I used thawed, frozen peaches and even though I used a muddling stick in a tall cocktail shaker, this was a messy business. I would blend the peaches next time in a small food processor then muddle just the lemon and mint. It has a nice flavor and is worth working with. Made for the 1-2-3 Hit Wonders Game.

Very good drink. I used a canned peach for this as fresh are not in season, but I had a problem with the 'muddling'. Try as I might, I couldn't really break up the peach to my satisfaction using the back of a spoon (and canned peaches are softer than fresh) so, finally, I just dumped everything into my little mouli and liquified. Poured over ice and got a nice, thick, peachy libation. Used Chivas as I was out of CC and, instead of the simple syrup, I just used some of the syrup that the peaches were canned in. Good!