Whipper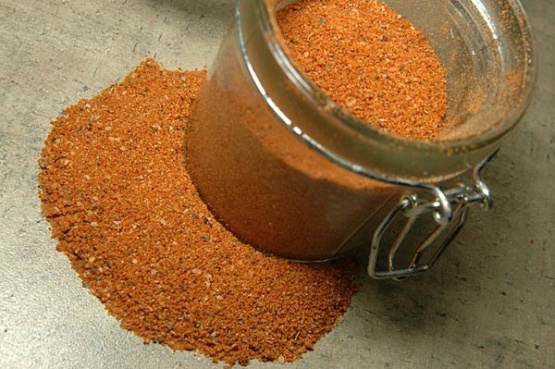 A good all-purpose barbecue spice rub that is best suited for indirect cooking, or at least medium to low direct grilling. The sugar will burn with direct grilling over high heat. You can subsitute the cane sugar with brown sugar, but because of the mositure content it tends to clump and isn't as easy to work with. You can always dry the brown sugar by spreading it out on a cookie sheet and letting sit until it drys out, stirring every 2-3 hours.
Combine all the ingredients in a small bowl and mix well with your fingers.
Store in an air-tight container. A good rule of thumb for dry rub usage is about a tablespoon per pound of meat.