Whipped Peanut Butter Substitute (One 1 Point)
Erin R.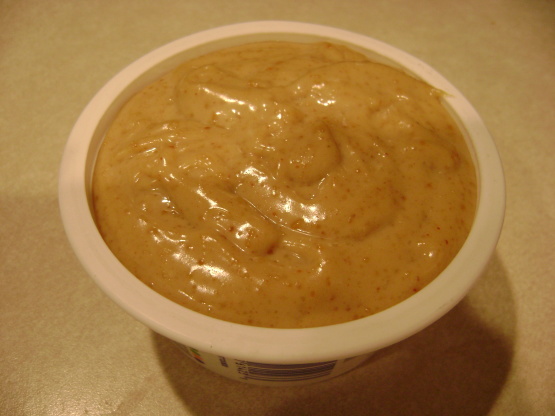 I got this from a Weight Watchers online support group and hope it's as good as it sounds!

Oh my -- so fabulous! Lots of creamy peanut butter flavor without the calories and easy on the pocketbook. Thank you so much for posting!
Mix with whisk, blender, mixer, or food processor and refrigerate overnight!
Use just like peanut butter.