ChrisF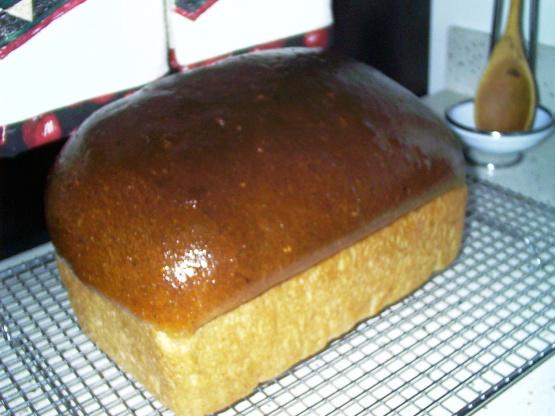 A nice light, airy bread. Make in a ABM but I just used the dough setting and finished it in the oven.

I made this yesterday evening in my bread machine and we just enjoyed it for breakfast. This was a light, juicy bread which was great. My husband had it with cream cheese and chives but i liked it with butter and slices of cucumber. The wheat germ really makes a difference in all baking, i look forward exploring this wonderful ingrediant! Thank you, you brightened up our day.
Add ingredients following manufractures recommaditions.
can be baked in the machine.
or use dough setting.
remove and form into loaf.
place in oiled bread pan.
rise until doubled.
bake in 375 degree oven for 30 minutes.