Bobbiann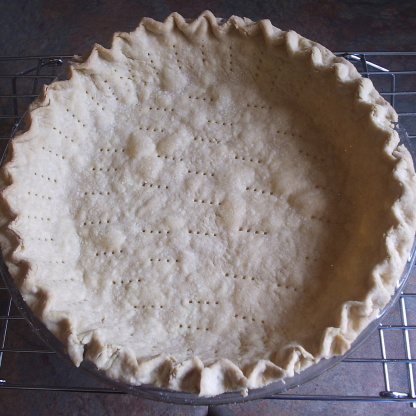 I adapted this spelt flour recipe from a cousin's wheat flour recipe that worked well. It is tender and flaky, but use plenty of flour when rolling it out and be careful when lifting it.

This was a wonderful recipe. I used it to make a pumpkin pie. Made enough dough for two 9-inch pie crusts. However, wheat-allergic folks be careful (I'm allergic to wheat). Spelt is a hybrid of wheat (check it out on wikapedia.org). Some wheat-allergic people will not be able to eat this, while some can. I can. But I'm also on two anti-histamines a day.
3 1⁄2 cups light spelt flour

1

teaspoon salt
1⁄2 cup very cold water
Mix together flour and salt.
Cut in margarine with pastry blender.
Add just enough water for dough to hold together.