West Indies Guava Barbecue Sauce
Prep 20 mins
Cook 40 mins
This recipe is an adaptation of one by Sue L, which was made to recreate the sauce at the Bahama Breeze restaurant chain. I picked this up while working on the island of St. John, USVI.
Directions
In a large saucepan over low heat, stir together the guava, tomato sauce, tomato paste, water, and brown sugar until well blended.
Stir in liquid smoke, fresh lemon juice, Worcestershire sauce, habanero sauce, and molasses.
Season with garlic powder, onion powder, salt, and black pepper.
Cover, and cook 30 minutes, stirring occasionally, until thickened.
Most Helpful
Excellent sauce. The flavors worked very well together. I loved that it wasn't just an ordinary bbq sauce. You could really tell and taste the tropical difference. It made a huge batch. I separated a smaller amount into a bowl to use on our grilled chicken legs tonight, leaving plenty for future use. Thank you for posting! Made for the Soup-A-Stars during ZWT9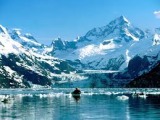 I really like this sauce and made it because we often have a glut of guavas on our property. I used two guavas instead of one, and it has a really nice flavor. You have to watch it carefully so it doesn't burn. Other than the extra guava and reducing the liquid smoke a tad, made exactly as written, though we did cut the recipe to one third. It will be really tasty on some oven baked chicken wings for the two of us. If it can survive until then, that is! I keep sneaking "tastes". Thanks for posting! Made for team Gourmet Goddesses, ZWT9.