Wendy's Frosty Copycat - 4 Ww Points
Redsie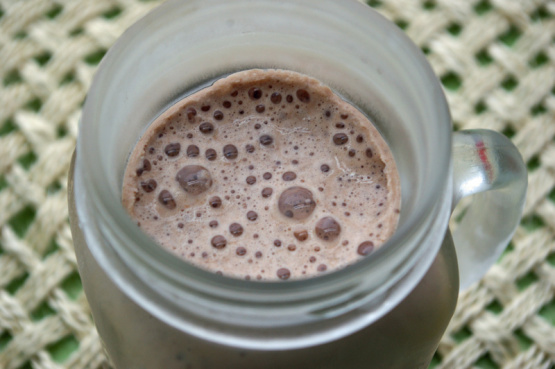 From the WW Core Board Core- 1 pt. Flex- 4pt

Yes, yes and yes!! I used 1% milk, cool whip Lite (because that's all I had), ice and vanilla. After reading the reviews I decided to leave it in the freezer for about 5 minutes and it came out amazing! For friends who don't mind the extra calories, consider adding a little bit of chocolate syrup for that sweet flavor.
Place everything in a blender and blend 3-4 minutes. Place in a glass. I put mine in the freezer for 4-5 minutes. Drink carefully as it will give you a brain freeze.
If you like strawberry shakes, try substituting the chocolate mix with cheesecake and use frozen unsweetened strawberries in the place of the ice.
Or pistachio pudding mix, with frozen unsweetened pineapple and 1 tsp of coconut extract (sort of like a pina colada).
Or banana cream pudding FF/SF of course, ½ a banana, 10 ice cubes, and of course Fat Free Cool Whip.