Peter J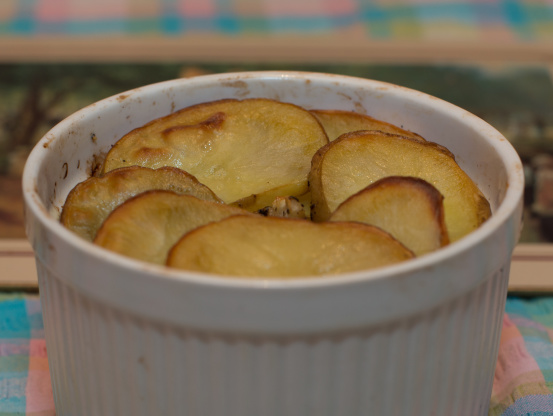 Yum! So simple yet so tasty and flavourful. You end up with a few textures in the same dish because the top layer tends to crisp while the bottom ends up steaming leaving the potato and onion fluffy. I made half the recipe in a smaller ramekin which made a generous side for two.
Preheat the oven to 375 degrees.
Grease a 7 inch souffle dish and place a layer of potatoes on the bottom and then a layer of onions, dot with butter and sprinkle with salt and pepper.
Repeat the layers, finishing off with potatoes. Brush with butter and bake for 1 to 1 1/4 hours.
Serve hot.