Prep 10 mins
Cook 20 mins

Directions
Butter 6 ovenproof dishes lavishly. Sprinkle 1/4 cup of the grated cheese in the bottom of each buttered dish.
Break the eggs in a saucer and then slip the eggs (2) over the surface of the cheese. Take care not to break yolk. Allow 2 eggs per dish.
Sprinkle the remainder of the cheese over the surface of each dish. Sprinkle with salt and pepper to taste.
Place in a 325° oven for 20 minutes or until the eggs are fairly firm and just coated over. Serve at once.
Serve with wedges of buttered toast for dipping into the egg yolk and the melted cheese.
Reviews
Most Helpful
We really liked this dish. I cooked it a tad too long and the yolks were more at soft boil stage, which is a little more done than I prefer. My boyfriend loved this and so did I. It was substantial without being too much. Excellent cheesy flavor. I'll be having this one again.

As simple as this recipe is, it is going straight into my "best of the best" file. I enjoyed this as I was watching the royal wedding this morning. These eggs are absolutely delicious!! I even used vegan cheese (Daiya) and it still turned out amazing. I scaled the recipe back and only used 3 eggs. I think this is worth going out to buy ramekins so I could make these eggs for overnight company next time. Simple, easy and delicious. Thank you!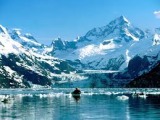 This made a great light supper! I cut it down to serve one and used a combination of white cheddar and Darby Sage cheese. Delicious! (And EASY!!!)