Weight Watchers Ww Broccoli Mushroom Quiche
socholy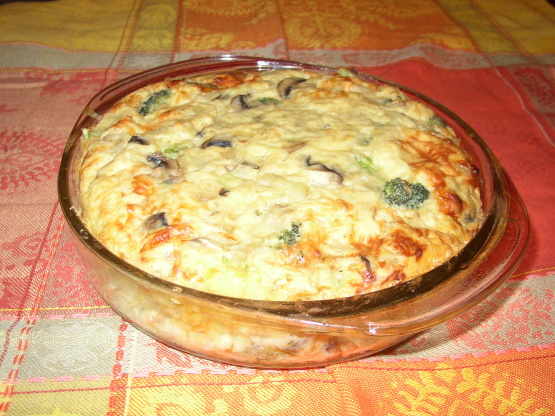 Nice low point quiche that no one will know is a Weight Watcher recipe. No crust, it is not as eggy or custardy as traditional quiches, but very good.

HOW MANY POINTS ARE IN THE BROCCOLI MUSHROOM QUICHE?
Preheat oven - 350°F Spray a 9" pie plate with cooking spray.
Melt margarine in a large non-stick skillet. Then add the broccoli, onions and mushrooms. Cook for about 5 minutes until sof, stirring constantly.
Mix together flour and baking powder. Then mix in the egg stubstitute and milk; sitr together until not large lumps are present.
Add cheese and the broccoli mixture and pour into the prepared pie plate.
Bake about 35 minutes or until the top is golden and a knife inserted in the center comes out clean.