Weight Watchers White Chili
teresas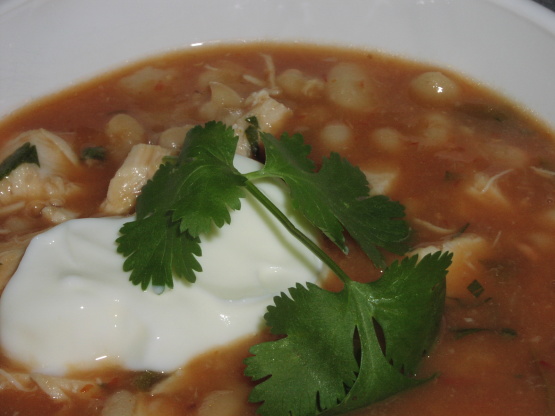 This is from my WW leader. Hope u like it. One cup is 3 points

I made this last night for lunches for the week and it is delicious! I boiled the chicken and then let the chili simmer for about an hour. Great recipe! The only comment I have is that the directions seem to tell you to put the mozzarella in the soup to cook, and I think it's supposed to be on top for serving.
Combine all ingredients and simmer for one hour.
Or you can put all ingredients in the crock pot and simmer on low for 4-6 hours.