Weight Watchers Tortellini With Alfredo Sauce - Points = 6
punkyluv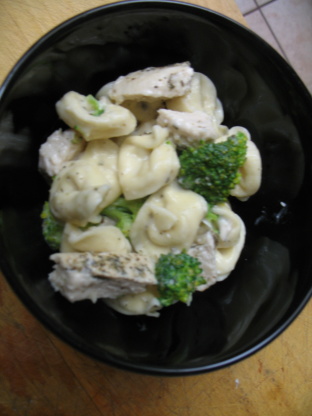 i found this online and Iam not sure which site it came from. . This would be good for a fast and easy dinner or luch when you are too tired or too busy to mess with cooking. I have not made this yet but Iam sure it will be good. It is a one cup serving which doesnt sound like alot but tortellini is very filling. Serve with a simple garden salad.
Saute' chicken in fry pan. Cook tortellini according to package.
directions. Cook broccoli, being careful not to overcook. Combine tortellini, chicken and broccoli. Coat lightly with alfredo sauce.
Makes 10 cups, 6 points a cup.