Weight Watchers Sunshine Salad
diner524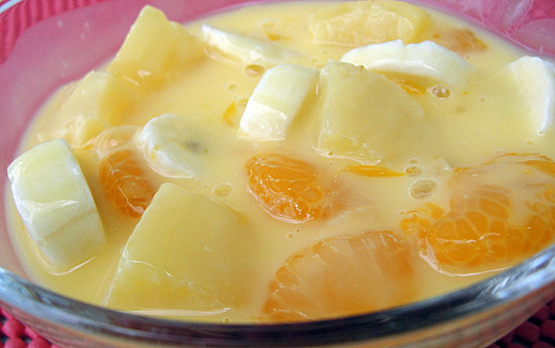 Yummy low points dessert. Very simple. 1 cup is 3 pts. I usually drain fruit juices into pudding mix first and then blend fruit in, it is just easier for me. You may also want to try this with SF FF Banana Cream Pudding.

My mom made this recipe for Easter Sunday this year and it was fabulous. It is very simple to make and the results were awsome. It was nice to enjoy a good treat and not feel guilty about eating and enjoying it.
Do not drain fruit.
Use pudding mix dry, do not add milk.
Combine all ingredients and blend well.
Chill about 1 hour.