Weight Watchers Rum-Marinated Pork Chops 5pts
teresas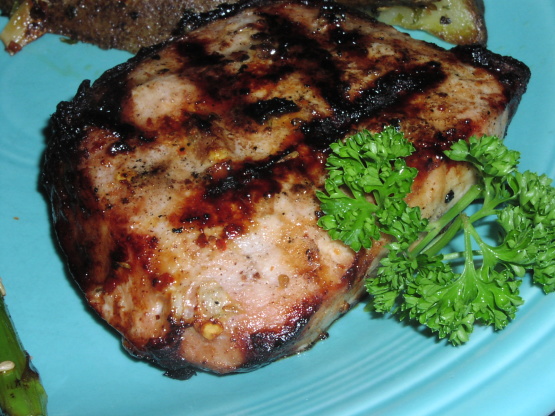 You will need to marinate the pork chops for 8 hours, so plan ahead

I've tried dozens of the Weight Watchers recipes and this one was by far the worst. 4 pork chops ended up in the garbage. I think they may have been better if the lemon juice was substituted with pineapple juice, eliminate the thyme all together and grill the chops instead of baking them.
1. Mix first 6 ingredients in a large shallow dish. Stir in rum and lemon juice. Add pork, and turn to coat. Cover and marinate for 8 hours.
2. Remove pork chops from marinade. Discard marinade.
3. Bake at 350º till done.