Weight Watchers Rotel Chicken Spaghetti
Sandy T.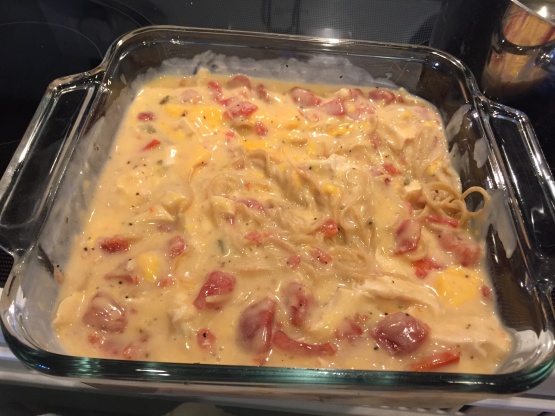 taken from the weight watchers site estimated 3 points per 1 cup

Similar to Velveeta Chicken Spaghetti which uses Fat Free Cream of Mushroom Soup instead of the Gravy mix.
Mix gravy mix with hot water. Add velvetta and microwave until creamy and smooth.
Add rotel, and chicken and cooked spaghetti.
Bake at 350 for 10-15 minutes to cook through.