Weight Watchers Creamy Mexican Dip
teresas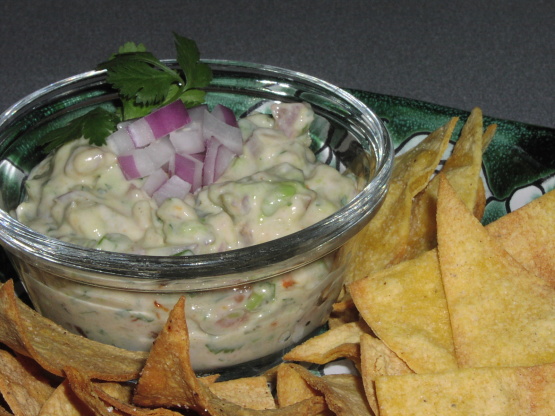 I got this dip from the WW site...it is absolutely delicious and just ONE POINT per serving! I serve it with baked Tostitos chips for a guilt-free treat, but no one would ever guess it's low fat if you served it to guests. Keep in mind, the creamy ingredients cool down the salsa, so a hot salsa will yield a nice medium dip. Great way to get your mexican dip fix. Enjoy!
In a medium bowl, stir together yogurt and salsa until blended.
Stir in remaining ingredients. Cover and refrigerate up to 1 day.
Before serving, garnish with additional cilantro, chopped avocado and chopped red onion.