Weight Watchers Chocolate Chip Blondies 3 Points
Mama Di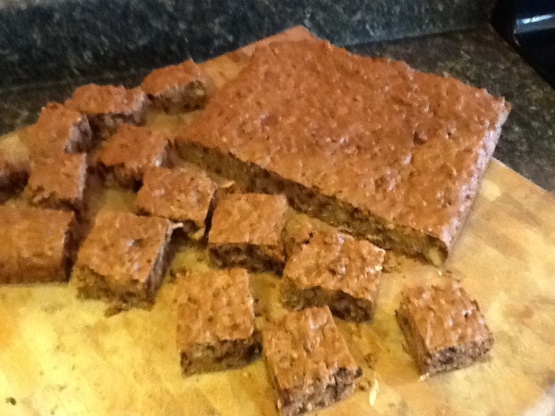 Didn't know a diet could taste so good:)

Being an on-again off-again Weight Watcher, I have made these several times in the past and I found them to be quite enjoyable. True they are not a real blondie - but they're not supposed to be - they're a WW treat and a pretty good substitution when you compare the fat and calories of a real blondie. These do the trick for me when I have a chocolate chip cookie craving which is often. The only downside for me was that I had to cut these really small and it was hard to only eat one :).
Preheat oven to 350°F In a small bowl, combine flour, baking powder and salt.
In a large bowl, beat brown sugar and butter until fluffy. Add egg whites and vanilla. Gradually beat in flour mixture alternating with water. Stir in chips.
Spread into a foil-lined 9- x 13-inch baking pan. Bake until golden, about 20 to 25 minutes. Cool on wire rack. Remove foil and cut into 24 two-inch squares.