Weight Watchers Cheese Fries
Recipe in Jan 13-19 2013 Weekly Posting it here so it's not lost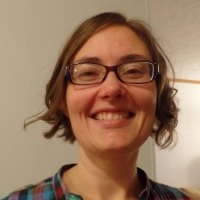 These were very good. I love cheese and fries... so I may have put a little too much cheese on mine. But Yum! I would make these again maybe with some season salt or cajun flavoring to add a little zing to it. Made these for PAC Spring 2013.
Preheat oven to 400°F.
Coat a large baking sheet with cooking spray,.
Arrange potatoes on prepared baking sheet.
Season to taste with salt and pepper.
Bake 20 minutes.
Flip and cook until golden brown and fork tender (about another 20 mins).
Cluster potatoes together on baking sheet and sprinkle with cheese.
Bake until cheese melts, about 5 minutes.
Yields 1/4 of fries per serving.
4 points plus per serving.