Weight Watchers Banana Oat Muffins
Annacia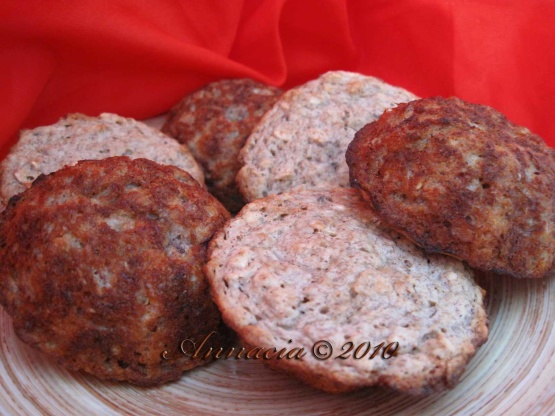 Revamped recipe to lighten up. As written they are 3 weight watchers points each.

The flavor is just wonderful. I used mace for the nutmeg and 3/4 tsp of cinnamon. I used 4 bananas, average sized, and when the batter was ready to bake it was very soft. I went ahead and baked as directed but they didn't seem done at the end of the longest baking time even they were small. I baked for 5 more mins, they were as done as they were going to be. Although the batter didn't look to wet the muffins turned out with an odd custard like texture (which DH seems to really love!). They are not heavy and dense but very moist and creamy inside. I should also say that I use 50% unbleached and 50% whole wheat flours. I'm not giving any stars because I doubt that they are supposed to be this way and whatever happened was my fault. DH is really happy though :D. Mmde for Photo Tag
Combine first 8 dry ingredients in large bowl and mix well.
Beat egg substitute, banana and applesauce together in small bowl until smooth.
Add banana mix to dry ingredients and stir until moistened.
Fill greased muffin cups almost full or use muffin papers.
Bake at 375F for 20 - 25 minutes, or until top springs back when lightly touched.