Weight Watchers Banana Muffins
melkeith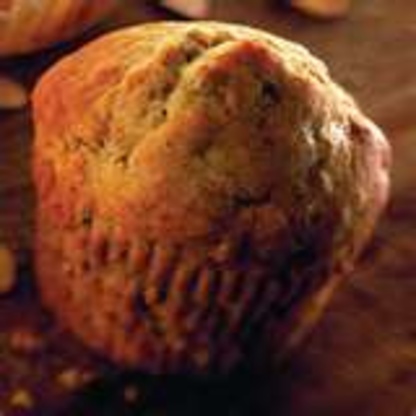 I came across this yummy muffin which has 150 calories and is 3 weight watchers points

Top Review by kjbus
The muffins are actually very good for "diet muffins". It hits the spot for the craving. I had so many bananas in my freezer and wanted to make something with it, so I chose to do these since I am on WW. I just wish they had more chocolate chips!! :) I made these at work & didn't have fat free milk (on whole & 2%) so I just omitted the milk. Came out just fine! I would lower the baking temperature next time. In order to get cooked all the way through, they had to get a little brown, even when input foil over them.
Preheat the oven to 350°F.
Line eighteen muffin cups with paper liners.
In a medium bowl, combine the flour, baking powder and baking soda.
In a large bowl, with an electric mixer at medium speed, beat the sugar, applesauce, eggs and oil until frothy. With the mixture at low speed, alternately add the bananas and buttermilk with the flour mixture; stire until just combined (do not overmix).
Fold in the chocolate chips.
Spoon the batter into the cups, filling each about two-thirds full.
Bake until golden and a toothpick inserted in the center comes out clean, 20-25 minutes.
Remove from the cups and cool completely on a rack.