Weight Watchers Avocado and Tomato Pasta Salad

I love the flavour of guacamole so I came up with this simple, quick recipe for a pasta salad incorporating the same flavours. You can add a variety of other ingredients, cooked chicken would work particularly well. Serves 2 as a main dish or 4 as a side dish.
Directions
First, cook the pasta.
Meanwhile, put the mayonnaise and lime juice in a large bowl and stir.
Chop the baby plum tomatoes and avocado and add to the bowl. Finely dice and add the red onion. You may also like to add some cooked chicken.
When the pasta is cooked, drain it, then pour cold water over it for a few minutes to cool it quickly. Drain it again and add it to the bowl.
Finely chop as much fresh coriander as you like and sprinkle it over the top.
Season with salt if desired and stir the pasta salad thoroughly to mix all the ingredients together. If you are using properly ripe avocadoes, stirring the mixture should blend some of the avocado flesh into the dressing to develop the flavour.
Serve and enjoy!
Most Helpful
Delicious! I added a little hot sauce to spice it up.
Made this for dinner tonight and it was yummy! I substituted cherry tomatoes for plum tomatoes and green scallions for the red onion. Came out great and hubby loved it, will make again. Perfect for summer.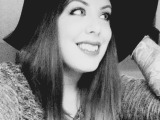 awsome recipe