Weight Watcher's Applesauce Spice Muffins (Points Plus-2 Pts)
Prep 10 mins
Cook 20 mins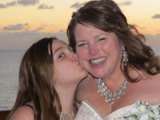 This recipe is a variation of the 1 pt Banana Bread recipe, which ends up being 2 pts with the new points system. I jazzed it up with spices and used applesauce, though just like the other recipe you can vary the ingredients.
Directions
Preheat Oven 350 degrees.
Spray muffin tins with nonstick spray.
Mix all dry ingredients to equally distribute.
Add applesauce.
Don't let rest, put into muffin tin 3/4 full.
Bake 20-22 minutes.
Reviews
Most Helpful
I follow the directions precisely, just as written. The batter on this muffin was VERY stiff, almost like a bread dough, so I had to add a 1/4 cup of club soda. Even with doing this I only got to fill the muffin tins half full and only got 11 muffins. If I tried to spread the batter to make 12 muffins they would have looked like chubby pancakes and not muffins at all. The taste is very good but I think the ingredients may be missing something to make this a 12 serving muffin, and also not so stiff batter.
Pretty good for a low point muffin! Tastes a lot like these sweet potato muffins I used to make, only a lot healthier. I added a little extra spice since I love spice, and also a teaspoon of vanilla extract. Warm one up, spread a little smart balance or low-fat butter....mmm!! Perfect for a snack or breakfast! So quick and easy to make...thanks for posting this! Will experiment with these, maybe put some raisins or nuts in them sometime.