Weight Watchers 4pt. Cola Chicken

This chicken is absolutely delicious! Serve over rice and enjoy!
Directions
In a skillet, mix ketchup and cola.
Add chicken and onions.
Bring to a boil and cover. Reduce heat to medium and let cook for 45 minutes.
Remove lid and simmer until thickens.
Most Helpful
This was REALLY good! My family really, really liked it! I used Coke Zero, but I added a little bit more ketchup and coke because I thought there would not be enough sauce. I also added some garlic and herb seasoning as well as Tony's Creole Seasoning to the chicken and the gravy. After 40 minutes, I added a slurry of cornstarch and water to thicken up the sauce. DD and DH had two servings over rice. Thanks for a KEEPER!!!
This tasted like it had so many more calories than it actually did, which is great in my book! When I read the ingredients I was like "cola?!" but it totally works, it adds a lovely sweetness and I loved how few ingredients there were.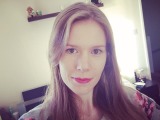 A very delicious and easy recipe with only a few ingredients! I prepared this recipe using the chopped onion. I also added chopped green peppers. I noted that many who reviewed this recipe said they had to thicken the sauce, but mine thickened with the additional cooking time and the lid off. I will prepare this recipe again, but to suit my taste, I will add a sprinkling of salt, pepper, and garlic powder. I served the chicken on brown rice and oven-roasted asparagus. In the future, I may also try this recipe with pork chops!