Weight Watchers 0 Point Tortilla Soup
Redsie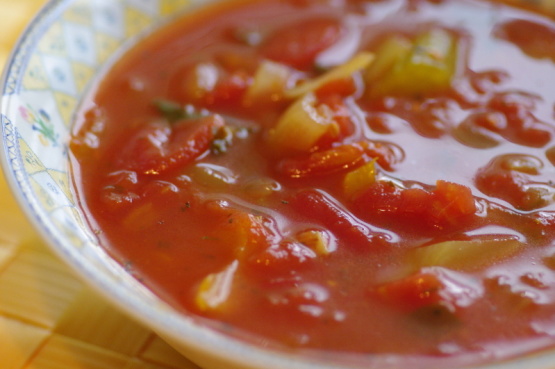 A great soup that fills you up and only 0 points on the WW program.

This soup is so delicious. I followed everything to a T and then I cooked 2 chicken breast in my pressure cooker then shredded it and added to the soup! Thank you for posting this delicious recipe!
Simmer onions, garlic & green onions in a pan until tender. Put all ingredients in a pot, simmer until all veggies are tender.
**** You can add chicken, divide the points by 9 servings. Taste great with a couple toasted taco shells on the side, but count your points -- .