Prep 30 mins
Cook 30 mins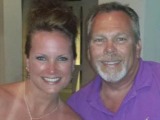 Quick italian dish that doesn't taste like it should be as easy as it is. This is a recipe that has evolved over time and has become my oldest son's birthday dinner year after year. It is a great way to use up those small amounts of odd shaped leftover pastas in your pantry. Great Make ahead and freeze up to 3 months.
1 lb medium to spicy pork sausage
1 lb button mushroom, cleaned and thickly sliced
1 (32 ounce) jarprego tomato and basil pasta sauce
2 cups uncooked pasta, whatever shapes you have on hand will work
1 (6 ounce) package pepperoni
4 cups shredded mozzarella cheese
1 teaspoon dried basil, sweet
Directions
Bring to a boil 5 quarts of salted water. Add Pasta and cook al dente. In the meantime, brown sausage in skillet, remove with a slotted spoon. Add Musrooms to skillet, saute until browned. Add to bowl with sausage. Wipe out the skillet with paper towel. Add Meat and Mushrooms back to skillet and add sauce, heat through.
Now in a deep casserole dish layer ingredients as follows:
Thin layer of sauce.
Pasta.
Pepperoni.
Cheese.
Repeat one time.
Sprinkle Basil on top.
Bake at 350 for approx 30 minute until bubbling and light browned on top.
Reviews
Most Helpful
This is a good quick meal. I found out my family doesnt love
cavatini pasta(good to know :). Thanks for the recipe.
Nice easy quick recipe. I am not a fan of prego, so I used another brand with fresh tomatoes, peppers and onion sauce which I really liked. The rest I followed as is. I did use penne pasta because it was what I had on hand.

One thing, I felt it lacked a fresh flavor. I added dried basil but added fresh parsley for a fresh flavor. I just thought it needed that.

Nice easy dish, made for PAC 2011

This is actually the second recipe on recipezaar that I tried (forgot to review it...sorry). We really liked it a lot when it was first baked so I froze the leftovers and WOW!!! The flavors came together so well!!! The only thing I did differently was added oregano instead of basil but only because I didn't have any basil. This is going to be a permanant recipe in my house! Thank you!