Weed Killer at Half the Price of Round Up
lazyme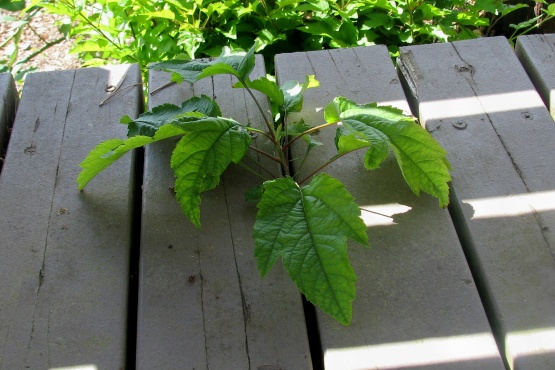 This weed killer is non-discriminatory....it kills what it is sprayed on, so be careful where you spray it. The good thing about this is that it is easy to make and very economical. Make sure you label it and store it out of the hands of inquisitive children. If you spray this multiple times in the same spot, nothing will grow there for a very long time....perfect for cracks in your driveway and in sidewalks.

I have not tried this recipe and will not. I believe the reviews that say it has worked for them, but these ingredients can damage/kill not only plants but your soil and microorganisms too. Salt is especially problematic. Read more before using the recipe so you can exercise the proper precautions.
2

cups table salt

1

gallon white vinegar (make sure it has 5 percent acidity)

8

drops liquid dishwashing soap, preferably Dawn
Mix this up in a large container and then put some in a spray bottle.
Spray the offending weed or vegetation. It should die in a couple of days.
Make sure you put your homemade round-up in a safe place.
Enjoy your weed-free area!