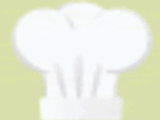 My husband goes bonkers over wedding cake but it has to be REAL wedding cake icing!! This is easy and is just right.
Directions
Blend all ingredients at low speed on mixer till well blended and easy to work with.
Spread on cake after cake is completely cooled.
This is enough frosting for 1 - 2 layer cake or 1 sheet cake.