Wayne Gretzky's Chili Con Carne
Prep 30 mins
Cook 50 mins
This is a recipe printed in our home town newspaper years ago. It stated this was Wayne's favourite recipe for chili con carne. It has a good mix of tastes and textures and the surprise ingredient, pineapple, adds a cool refreshing finish.
Directions
Cook beef in a frying pan over low heat until a small amount of melted fat forms.
Stir in green pepper, celery and onions.
Raise heat to medium and cook until vegetables are soft and beef has lost its pink color (about 10 min.).
Stir in tomato paste, tomatoes, beans and seasonings.
Simmer over low heat 30- 45 min.
,stirring often.
Add drained pineapple chunks just before serving.
If desired, mixture can be thinned with juice of drained pineapple.
Most Helpful
This has been my only chili recipe for over 20 years, though I do mix it up a bit and add a lot more hot sauce.
This is my first time with this recipe. My twin sons and I thought it was really tasty. The celery added a interesting flavor, as well as the pineapple. This is now our favorite chili recipe. I now have to make another batch, so the boys can take "Hockey Chili" back to college with them. Go Mizzou!!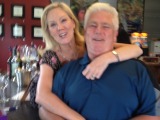 I have had this recipe for many years. I also add carrots, broccoli, and cauliflower to mine.I have served this recipe over rice. Its great.