Wattleseed Caffee Latte or Wattlecino
Pneuma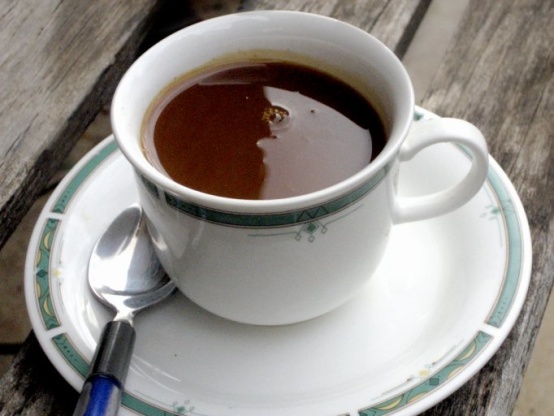 I saw this made on "The Outback Cafe" & it intrigued me. I just happened to have some wattle seed in the pantry so gave it a go. It' has a very mild, slightly nutty flavour, is low GI and no caffeine and because it's so mild I didn't even miss the sugar. (It's not recommended to add sweetner as it overpowers the taste) This is authentic Australian cuisine.

Top Review by Pneuma
Wow, I'm drinking a bark of a tree! It's different. a bit nutty, dark in color and it reminds me of something..simplicity (weird, I know.lol) I tried to taste the grounds too and compared it to the coffee grounds. This is milder and edible! Love it! Thanks for giving me the wattleseeds, Mandy. My first recipe to try it with! :D Thank you!
Use the wattle seed as you would coffee in your coffee maker, let the machine do it's work making a wattle espresso.
Top with steamed milk.