Watermelon Yogurt Mint Smoothie
Rita1652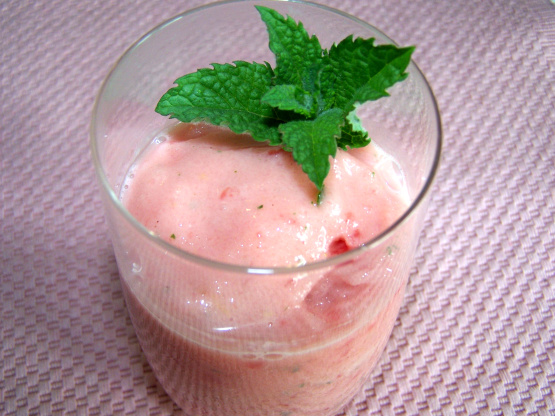 There's nothing more refreshing on a hot summer's day than watermelon, the base for this yummy summer smoothie from the Meals for You website. The recipe specifies non-fat lemon yoghurt, but I always use creamy Greek yoghurt, and because I love lemony flavours, I add the juice of half a lemon. The honey counter-balances this superbly.

I began to make this and realized I didn't have mint (fresh or dried). A quick google search shows that you can substitute basil for mint in sweet dishes, so I tried that. Not too bad! I don't think of basil as a sweet seasoning, but it actually worked out pretty well - I'd do it again. I also used plain yogurt.
Puree the watermelon, honey and mint quickly -- do not over blend.
Pulse in the yogurt and cinnamon until just smooth.
Transfer to serving glasses.